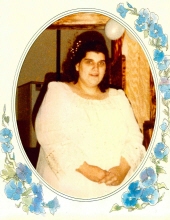 Obituary for Donna T. Sprague
Donna T. Sprague passed away unexpectedly at her home on October 28, 2017. She was born in Burlington, VT on November 27, 1957,
the daughter of George and Ruth Thomas. She graduated from Johnson State College and, on her birthday in 1982, she married
Brian Sprague.

Donna is survived by her husband, her son Corey and her beloved grandsons, Marcel and Nathaniel. Two siblings, Gary and Linda, also
survive. Donna also leaves behind her extended family on Brian's side which includes Evelyn Sprague and El Isham, Steven and Norma Sprague and Naomi Graham, as well as nieces and nephews.

Donna was predeceased by her parents and a brother, Dwayne.

Donna was a warm and loving person and a born caregiver which was evident in her professional and personal life. She was, in essence,
a selfless woman who always put others before herself. At the time of her death, she was caring heroically for her cherished grandsons
in spite of health challenges of her own. Donna was a talented knitter and her friends and family were often the lucky recipients
of her creations.

Donna, we love you and will miss you! Thank you for being a treasured part of our family.

A memorial service will be held in the spring of 2018. Arrangements are entrusted to the Brady & Levesque Funeral Home, where condolences and memories may be shared at www.bradyandlevesque.com.