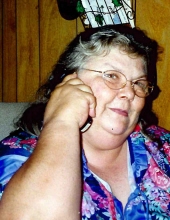 Obituary for Dianne Lynn Kettlewell
Mrs. Dianne Lynn Kettlewell, age 67, passed away at her home in Swanton, Monday afternoon, October 2, 2017. She was born in Burlington, October 15, 1949, daughter of the late Robert and Sylvia (Smith) Fuller. Dianne worked for many years at Champlain Cable, where she was a spark tester. Prior to that, she worked at the Milton Creamery. She enjoyed bird watching, puzzles, Bingo, TV, her dog Sophie, and coloring ceramics before her sight deteriorated.

Dianne is survived by her son Robert Fuller and his wife Tina, of Swanton, her daughter Kelly Scott and her companion Frank Cameron of St. Albans, her granddaughter Grace Cameron of St. Albans, her great-granddaughter expected soon, a sister Marion Tuttle of Beaumont, TX, and a niece Karen Willey and her husband Scott of Swanton. Besides her parents, she was predeceased by her twin brothers Raymond and Robert Fuller, and her husband David Kettlewell.

A memorial service will be held at a later date. Arrangements are entrusted to the Brady & Levesque Funeral Home. Online condolences and memories may be shared with her family at the funeral home website: www.bradyandlevesque.com.